Fuck Your Words by Rich Hillen Jr
November 5, 2009 § 2 Comments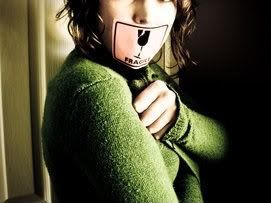 I want to fuck your words. Never mind your body, your face, your personality. Never mind you. It's your words I want.
Press myself against your words and have my way. Take your words. Kiss, lick, caress, fondle, molest and taste your words. Fuck your words. Bend your words over the chair and give it to them. Hard, fast, wet and deep inside your words.
Obsessed since I first read them I dream, eat, sleep, love and lust your words. Day and night your words cut through my mind and my body like a sharp scalpel. Incision after incision I try to live my life but your words won't let me. I love your words.
I want to fuck your words. Tie them up. Whip them. Rape your words.
I want to hold, cuddle and spoon your words. Sleep, eat and drink with your words. Live with your words.
It's not you. It's never been about you. It's not what you do or how you act. It's your words that excite me. Fascinate me.
Still what I want the most is to fuck your words.
I want to fuck your words.

Rich Hillen Jr is an author, artist and performer. He is famous for The Serial Killer Coloring Book from the late 90′s. Hillen has since made a string of horrible full length and short films such as Serial Killers Gone Wild, Night of The Groping Dead and Welcome Home. He also founded Crawlspace Records mostly to promote his former band The World Famous Crawlspace Brothers; acoustic songs about serial killers. While he fights his sex, drugs & rock n roll addiction on a daily basis, Hillen is also working on a novel called: Yellow Socks chronicling his relationships with his paranoid schizophrenic mother and the various other mentally ill women throughout his life.
§

2 Responses to Fuck Your Words by Rich Hillen Jr