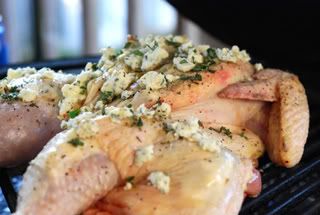 The End of Ambition
my life is made of onion skins and eggshells
I can count them in the sink…I could count them,
that is, but I don't…if I knew how many
there were it would take something away from the
experience…make all this trash less sacred
I've learned to love the trash…and perhaps that's where
I've failed…in seeking out and wishing for
ordung…on the contrary I have sought a
panoramic view…everything atomic
an amoeba, even the branded buildings
not in some higher system, but merely for
color, depth, detail…merely to amuse
but it's not so, you know…these onion skins
and eggshells have a life of their own, and it
is taking…the onions and eggs, the bagels and
lox…might as well be the whole animate
world somehow rotting in a sink in
Los Angeles…ocean, earth, and animal
decompose…a landscape, a Guernica, waste…
I could grow cilantro in it, but how would
I wash my dishes, and manage to keep from
drowning it? …killing it, with grapefruit scented
detergent? no…it's died already, must it
die again in death? …first the trashcan, then the
dumpster in the back, at last, back to the earth
coffined in poly fibers, which cannot birth?
I wait until every dish is dirty
…then wait some more, until, suddenly, Ordung!
I spring into action, polish the whole place
with poison…now I'll tackle the wide world!
we must keep our city clean! …the cat must have
its mouse…now the panorama is gone…
now I can work, think! …execute my designs!
…it's all in my way, out the window with it!
…the onions, the eggs, the cat, the wife, Ordung!
…but no…it's a soliloquy, nothing more
I shouldn't know what to do once I'd done it
I'll plant a tree in my sink, wash my dishes
In the bathroom…fornicate and breed…plant my
failure like a seed…relapse into content
I was a bored, excuse me, I meant to say
born, I really did…born leader at one time
…but I defied my destiny, and now the
trash keeps piling up…there's nothing I can do
but join the unwashed masses, who dislike me
cook onions and eggs with them, in the back of
a greasy spoon…I have more patience with eggs
than people…with whom I turn the heat too high
…get to the point too fast or not fast enough
…or worse, remark that a point is what's missing
a complete and total failure, that's my life
…never finished or accomplished anything
I saw through it all, even my self…too bad
…I found the final solution in the trash
and left it there to rot…it smells of onions
J de Salvo is the editor of the Bicycle Review. http://www.thebicyclereview.net/current-issue.html His fiction, poetry, and articles have been published in numerous online and print publications, including Art/Life, New Angeles Monthly, and the Poetry Super Highway.